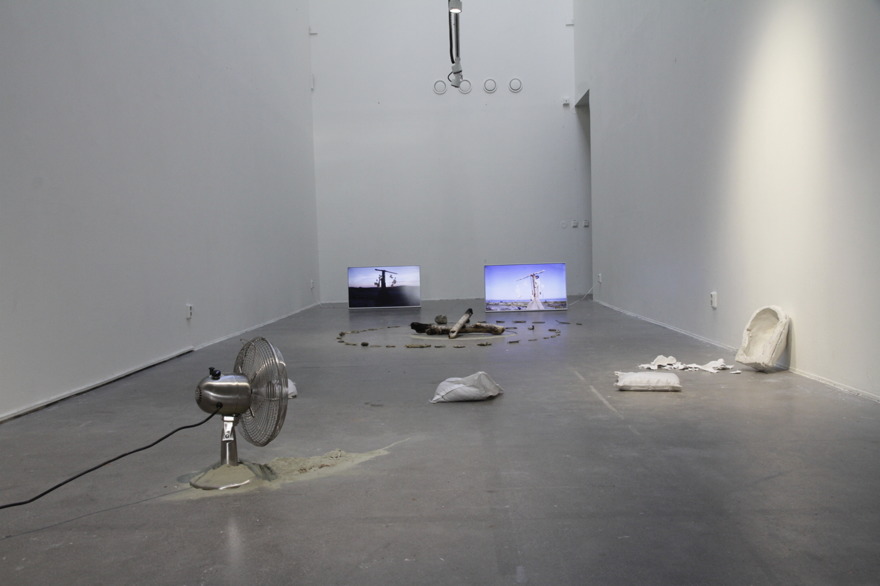 Songs from Hållö Konstfack Gallery 2016
Music and Song, Video, Burned driftwood, charcol, "Green Earth" - pigment, melted beeswax, brass, splinters of plaster, mould, fan, sandbags.

4 lovesongs from one island, written and performed by the artist. Presented together with video on double screens. The videos contain documentation of sculptural processes performed on the Island. The Sculptures contain fragments from an earlier work - moved from the galleri to the Island named Hållö. Some things were left on Hållö, others were brought back to the gallery in new shape.